Mallah's Insight

The raw truth based off my observations and experiences.
mallahinsights
​
Sitting on a balcony at 3:47 am at Waikiki beach Honolulu sipping on Remy Martin and looking at the darkness of the Pacific Ocean on one side and lights on the other side that's shining on silent streets. Who would image 33 months ago I was having audiences on a prison yard with some of the strongest brothers I would meet in my life.
The state of mind I am feeling right now is tranquility. I can see my next few moves:
Graduate in June with an AAS in Computer Network Technology.
Get a full-time gig.
Make sure my paperwork straight for Fall semester at NY City Tech.
Continue organizing for The Millions for Prison Human Rights March (August 19).
See what's next in the CLOSErikers Campaign.
Finish my prison memoir up.
And be receptive to any opportunity that comes to me.
I am grateful for my experiences I have been having since I came home on September 10, 2014. The ups and downs. It's the downs that showed me what I was really made of. When nothing was going my way. When I couldn't catch a break. When I started thinking that these bitch ass niggaz got a better hand than me and crazy shit swam in my mind.
I have been to the point where emotional I could not take it anymore. And the pressure felt like all layers of the atmosphere started crushing me. I had to slide out the chair and sit on the floor. I could not stop the tears from following like the Niger River out my eyes. I did not know why I was crying. I knew I was feeling better as each liquid doubt and fear was channeling down and massaging my face.
People use to always remind me of how strong I was because of the almost two decades I did in prison. And I always remind them it came at losing something emotionally. Which was why I was sitting on the floor tearing. That was the moment I started to become a human again. Up until that point, I was just wearing a people suit.
When I stood back up I was regenerated. I knew I had the skills and the heart to successfully not to become a recidivism statistic. I owed it to myself to live and blaze a path that fit my mentality. I owed to my family and friends to be the man they can count on. I owed it to my community, especially the youth to see a different image of a man. One who wasn't a gangster or coon.
I am honored of my personal journey this far. My inner cadre always reminds me to take note of what I have accomplished. I realize why now as I stare into the darkness of the Pacific Ocean. They know I still could be bidding like my co-defendant who is still getting turned down for parole. I know I am probably the only NY parolee in Hawaii. And that thought feels amazing.
I am grateful for the opportunities that reveal themselves to me. I strategize about the opportunities I can create for myself. My life is nowhere I want or see it to be at this moment. But it's damn sure nowhere where it was 33 months ago. I have learned to embrace the moment while I prepare for a better tomorrow.
I have my eyes on the prize!
---
Powered by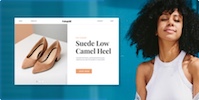 Create your own unique website with customizable templates.