Mallah's Insight

The raw truth based off my observations and experiences.
mallahinsights

Another turned down, I knew I wasn't going to make parole in my early 30's. It was no reason why. They still were building prisons. They still had people with drug charges or offenses lesser than murder who were still eligible for parole. It was a hard pill to swallow knowing the whole process was a sham. I knew people that stop participating in it. I figured I have nothing to lose by still going up for parole. And since I didn't have an infraction since I was 26 yrs old the process became political. The parole board was acting like a judicial body and each turn-down I became indifferent. It didn't faze me. That started to worry me a little bit. I know from an intellectually standpoint I was becoming more disconnected from the human element in myself. I knew it was a defense mechanism. I remembered my first few months in the big house. A gentleman hung himself because he had got his 18th turn-down for parole. I had seen them cart the body out. I had wonder at the time what level of hopelessness he was feeling to take his own life.

I recognized who I was historical inside of this American tragedy. I played into their trap and this was my penalty. You can't use the snake deck of cards and think you going to win. He operates from a different archetype.
​
I seldom thought about the streets now. I had been over a decade removed. My letters came infrequently, but they still came, and I was always grateful for that. It was still those that took a moment out of their day to think about me after all this time had passed. It made me reflect even further on the man I used to be versus the man I was at this moment. I knew one thing for sure the love I was being shown was not on par with the friendship I had given. I had put it on the line for people countless of times; whether it was beef, moral support, or money. And now to barely get a letter was an interesting turn of events for me. I used to be one of the first checked, now I suspected, I barely registered as a whispered thought in a drinking or a smoke session.

Prison Survival & Urban Refinement (Coming Soon)
---
Powered by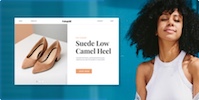 Create your own unique website with customizable templates.