Mallah's Insight

The raw truth based off my observations and experiences.
mallahinsights
Man down! Another youth shot by systematic institutionalizes racism. Rest in Peace little brother Paul O'Neal. The onslaught of Black men, women, and children being played out on the tel-lie-vison is the accumulation of the roots of this country busting through the red, white, and blue.

Has something change or just the fact everybody has a recording device now? So the handful of people who control major media can't put a whitewash or spin events that make the victim look like the aggressor. We already see without video footage that the media can make an armed adult wannabe cop like George Zimmerman look like the prey against Trayvon Martin, who was a child eating skittles.

But it has always been open season on Niggers. It started when the first African hit the British Colony of Virginia in 1619. When they stripped them of their cultural identity and made them into a beast of burden. They made children and women into bed warmers and men into mindless bucks. Objects! The point is a thing doesn't get respect. So the African had to be thought of less than a human in order for the founding thieving Christians of this country to morally quiet their religious heart.

Who did the different African cultural groups become? The ethnic Nigger. The thing that needs no respect or has none. It's the same systematic thinking that barbarians from the Caucus Mountains introduced into melanin strong Indus-Kush under Hinduism. One might make the argument that Hindu caste system is the first form of apartheid and Nigger making.

Look at Black America: slavery, Black Codes, Jim Crow Laws, redlining, police brutality, Nigger culture, self-hatred, and a host of other diabolic shit sanction by the powerbrokers—it's a miracle Niggers has not gone the same way the aboriginal Tasmanian people did after their contact with those same civilize English speaking people.

Police body cameras and smartphones are recording that the hunt for Niggers is still on. The root cause of it all is the lack of respect for Black Americans that this country produces. Even when immigrant groups come here they get the unwritten memo it's alright to treat Niggers anyway while they set up economic encampments in our hoods. Or feel they can blatantly disrespect and overlook us.

Black Lives Matters but only to us. When Niggers really start to wake up and understand the historical reality that everything boils down to respect. And your socio-economical level doesn't matter, having good manners doesn't matter or bleaching your skin…it doesn't matter. When Niggers (and Bitches) learn their true value and nobody can give you respect but you make them respect you then All Lives will Matter.
Let there be a wholesale marginalization and institutionalize sanction killers of Anglo-Saxon, Visigoths, Vandals, Celtics, Gauls, Jews or LGBT community…

Powered by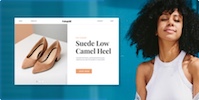 Create your own unique website with customizable templates.