Mallah's Insight

The raw truth based off my observations and experiences.
mallahinsights
Photo
When I watch countless police brutality videos as I scroll through my social media feed I see a common theme. The theme is that white police are the enemy of Black men, women, and children. If this violence was contained to a certain location or Black male cops were slamming handcuffed teenage white girls and shooting unarmed white men in front of their families I would claim it was just poor policing. There is no alarming rate of multiracial victimization by the police.
But!
But when I see the police handle white mass murders with kid gloves and even take them for a bite to eat, my mind state shift to the American reality for Black people. The police are the legacy of the paddy rollers from slavery. It is their inherent nature to be hostile towards Black people in this country.
Inside of me is a silent rage that I wish would die out, but it can't. The fuel of injustice constantly feed that flame. I understand why Huey P Newton and Bobby Seale took such an aggressive legal stance in policing the policing.
I am a man!
Or!
I am a coward!
These are the thoughts that ring out in my mind as I view clip after clip of this barbaric behavior being executed against my people from mindless drones. They don't even think like hey this could my daughter, son, father, mother, or neighbor. We are just the enemy to these pale faces.
The NFL worried about a fucking knee. The reality is fuck your flag, your anthem and your pigskin. It you are not concern on the WHY the knee was taking in the first place.
​
When the inner man becomes the outer man don't cry, don't scream foul, don't beg for mercy; just know that the pendulum has swung against you.
I cry tears of discipline and strength. That the dam that contains the Ogun spirit in me doesn't break.
Photo by
Lasaye Hommes
on
Unsplash
---
---
Powered by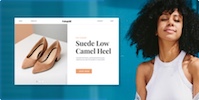 Create your own unique website with customizable templates.