Mallah's Insight

The raw truth based off my observations and experiences.
September 10, 2014, I escape through the flaming gates of hell. I felt like some returning mystical warrior in a Netflix original series Return of the King. I knew my journey just had begun. The odds were stacked against me. I was almost 40yrs old, just had done 19 ½ years in the Virginia prison system, on parole, resource poor, and returning home to land 513 miles away.
All that was flashing in my mind is how do I beat the statistical odds and not be a recidivism stat. It states that most returning citizens reoffend in 3 years at a 68.2 % rate.
But I was prepared to be a part of the 32.8%!
Every second that ticked through my humiliation process I vowed to never be captured and held in bondage again. And so far, I have been accomplishing that. I want to share some of my insights of what I have learned in the 3 years I have been home.
I often heard people use the phrase "Your network is your net worth." In an application sense, it's the truth. I re-establish bonds with family and some friends. That is going to be your greatest support system. If I ran across people I knew and felt like I had to ask them too many questions on how they were living; I kept our association in the 90's. My days of being a 'real nigga, stand-up dude' was over for these streets. I also knew I am too thorough to be a 'snitch' for the police. My best move was to stay in my lane and let them stay in theirs.
All the new friends and associates I met them on my path as I build equity in my character. I knew I had to discard social skills developed in hazardous atmospheres and acquire new ones to successfully navigate amongst people that didn't live by street codes or prison rules. And not attack others who crossed a line I felt was disrespectful.
I think one of the greatest keys I incorporated was taking moments to myself to gauge and reflect on where I am at on my path and review the choices I was making. As well as re-evaluate my agenda as facts, circumstances, and opportunities change. I did this in a systematic manner, every 10th of the month.
I understand that It would not have been wise to rush into a relationship with a woman. I had to awaken from an emotional slumber that I was comfortable in. I had been emotional dead for a long time. It was my way to survival in purgatory. I had debriefed many brothers who had made this mistake countless of time and saw a few firsthand accounts. I am definitely in a better place emotionally than I was 3 years ago and it is because I let my emotions naturally filter back into my body.
Prison ill-prepares most hostages for today's and the future job market. Only the brothers I knew that were able to study electrician trade came home job ready and secured better than average employment. I took upon myself to acquire skills that would allow me to compete in today's job market and has an opportunity for me to use it as a future consultant. I choose computer network. I just graduated in June with a Computer Networking Technology AAS, and I am working on a Computer System BTech BA.
I am a writer by love. I also self-published my first book The Hidden Hand: Duality of Self. I also am finishing up my second book Prison Survival & Urban Refinement. I kept doing what I love to do and learning how to use the technology of today made it possible. My passion will create opportunities for me in the future.
If I could write and speak to people on my experience and earned a living from it I would probably just do that. I realize you have to be a credible messenger when it comes to talking to the youth or anybody that wants to know a real perspective about prison and the streets. I was honored to be an Arches Mentor (I worked with youth/young adults on probation) participate in the CLOSErikers Campaign, was a national organizer and speaker at The Millions for Prisoners Human Rights March. I still take moments to give a few words of wisdom to younger brothers when their ear is available.
I know I am securing a better tomorrow by preparing now. I realize that I must be a mentor to those who want to walk the path of freedom. I have my ups and downs but that's regular people sh*t. I know only those who successfully navigated a storm can tell somebody else on the method they have used to get through it. I am honored to be amongst the 32.8% who never get talked about.
"When the prison doors are opened, the real dragon will fly out." - Ho Chi Minh

---
Powered by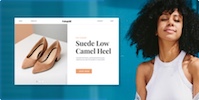 Create your own unique website with customizable templates.